5 Must-Do's in Wuerzburg, Germany
5 Must-Do's in Wuerzburg Germany
Wuerzburg is a city of immense history nestled in the Franconian region of Germany and is full of beautiful culture and people. Here are out FIVE must do things while in this enchanting place!
Attend one of Wuerzburg's seasonal festivals!
Germany is world-renown for their festivals and Wuerzburg lives up to that lofty precedent. We had the pleasure of attending their TWENTY-ONE DAY LONG festival for their patron saint Kiliani, one of three martyrs to whom the festival is dedicated. The festival begins with a parade with the holy relics, the martyrs' skulls, processed through town. Afterwards the townsfolk descend upon the Kiliani Festival - with live music, rides, and of course festbier!
This family friendly atmosphere parties every night and the crowds never seem to diminish. If you are looking for a festival not-named-Oktoberfest then this one is a hidden gem: safe, friendly, and filled with unique Wuerzburg character! If you can't make it in July then the Spring Fun Fair (or Fruejahrvolksfest) happens in March/April and their Christmas Market (Weihnachsmarkt) runs throughout Advent - two more to NOT be missed!!
Tip #1: Reserve a table if you want a guaranteed place with friends and family, but do it well in advance. HOWEVER, we highly recommend sitting in the general seating area - dancing on tables with strangers is a great way to make new, life-long friends.
Tip #2: Sunday mornings belong to white sausage and weisbier. Do NOT miss this experience - but order before noon!
The Wuerzburg Residence is one of those places that you absolutely mustn't miss. From the grand architecture to the beautifully decorated rooms - every corner you turn takes your breath away!
We spent hours wandering the halls because we could not get enough of the multi-colored rooms, each themed differently. This UNESCO World Heritage Site was built in the mid-1700's it housed many of the Prince-Bishops of Wuerzburg, each putting their own personal stamp on the palace, and had many famous guests including Emperor Napoleon Bonaparte!
Although nearly completely burnt out during World War II, the restoration project has been largely successful and some areas - including the Grand Staircase - are still intact.
Tip #1: Leave your camera at home - there is absolutely NO photography allowed without a media permit. The monitors are on top of things and will kindly remind you of this rule throughout your visit.
Tip #2: Sign up for your tour slot early. They run throughout the day and come in several languages. The guides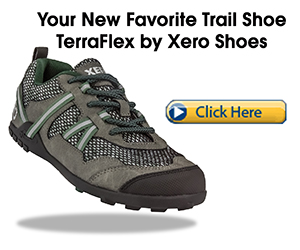 Grab a glass of Franconian wine and hang out with the locals on the Old Main Bridge!
Wine on the bridge, yum! Seriously, this is a big tradition for Wuerzburg - with people from all walks of life and ages convening each evening for a glass (or 2) of delicious, local, Franconian wine. Yet another way this city puts community first! Franconia is famous for their white wines and Wuerzburg is among the best.
So grab a glass and head to the bridge - any time of day will do, but you will see more locals than tourists in the evening!
Tip #1: Cross the bridge away from town to buy your wine. Often times you will see prices be a bit less "touristy".
Tip #2: Bug spray! The insects can get pretty crazy in the summer at sunset. If you don't like pests, then spray down. Remember to do it BEFORE you get to the bridge. Nothing ruins the nose of a fine Franconian wine like DEET.
The original home of the Wuerzburg Prince-Biships (before the Residence completion in the 1740s), this ancient fortress overlooking the river provides some of the best photo opportunities the city and surrounding area. The Mareinberg Fortress was constructed beginning in the 13th Century and includes two museums and is a great place for a half-day trip, you can even have lunch at the cafe!
We chose to hike our way up and down although the public transportation system is wonderful and will take you right to the top.
Tip #1: Go Sunday morning. You can hear church bells from all across the valley, it is an absolutely amazing experience.
Tip #2: Bring your wide-angle lens. The views are spectacular and panoramic!
We learned a TON from our walking tour of Wuerzburg - Jason is a history buff and ate every minute up! Tour information ranges from architecture and landmarks to World War II and art.
This city has such a rich history and is so very important to the Franconian region that it seemed like every minute we were learning something new and interesting about Wuerzburg's incredible past!
Tip #1: In the summer, go early! It can get hot and it can get crowded. Bring sunscreen, a hat, water, and a good shoes. It is a lot of walking - but well worth the the energy!
Tip #2: The tours are done throughout the day and in many different languages. Schedule the one that is right for you!
Pizza! You can find outstanding, authentic Italian pizza in Wuerzburg. If you are looking for a change of protein and want to get away from all that sausage and schnitzel, then we suggest you find a pizza place. If it has people in line or outside enjoying, then you are probably good to go - but here are a few of our suggestions:

USE THE PUBLIC TRANSIT - we can not stress this enough, their transit system is awesome! Especially if you find yourself out late having wine or beer at one of their many festivals, buses and trolleys are your friend. The schedule is easy to understand and, as can be expected in Germany, runs like clockwork.

Get the public transit multi-day pass if you are going for 3+ days. It can save you money!

These are proud Franconian people. Although it is located in what we commonly refer to as Bavaria, go knowing that people from this particular region have a rich history and sometimes may balk at being referred to as "Bavarian". Wuerzburg is Red & White through and through!

Don't be afraid to leave the planning to professionals! Although we like to plan our itineraries there is NOTHING wrong with letting the pros handle it. We love the people over at Europe Beer Tours whom we got to work with this past summer - including part of our time in Wuerzburg!
Planning a trip to Wuerzburg or want to share some of your favorite spots or activities around the city? Leave us a comment!
Cheers!
Kristine & Jason
*We were guests of the Wuerzburg Tourism Board but all opinions are our own.